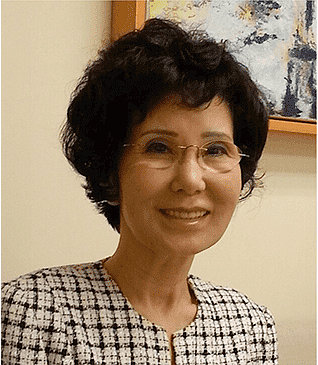 Anna Lee, MD
Physical Medicine and Rehabilitation located in Cresskill, NJ
Anna Lee, MD, is a caring and compassionate doctor assisting patients from in and around Cresskill, New Jersey, who suffer from chronic pain. A board-certified pain management specialist, Dr. Lee is also nationally recognized and highly sought after for a pain relief technique she pioneered — an innovative approach known as automated intramuscular stimulation, or A-IMS®.
Dr. Lee is the only physician in the United States offering this revolutionary technique, which is why many men and women travel considerable distances to seek her care. She strongly believes in providing effective, lasting pain relief that doesn't rely on surgery, pharmaceuticals, injections, or other invasive methods.
Dr. Lee is passionate about education. Her personal journey began with a BA in English Literature at South Korea's Ewha Woman's University. She went on to earn a master's degree in Audiology and Speech Pathology at Temple University in Philadelphia.
Dr. Lee earned her MD at Hahnemann University Medical School, also in Philadelphia. She refined her skills and knowledge through residency and fellowship at the Hospital of the University of Pennsylvania. She had a year of fellowship in EMG and pain management.
With more than 15 years of experience helping thousands of men and women find relief from chronic pain, Dr. Lee is truly a pioneer in the field of pain management. She was instrumental in conducting the clinical trials needed to gain FDA approval for A-IMS and has even authored a book on the subject of chronic pain management.
You may have tried other approaches to treat your chronic pain, with varying degrees of success. You might have given up on living a full and rewarding life, free from the constant shadow of pain. If so, you owe it to yourself to schedule a consultation with Dr. Lee to explore how A-IMS can help.
Book your consultation today to meet with Dr. Lee and discuss your personal chronic pain needs. There's no better time than today to begin a path toward a more enjoyable and fulfilling life.