Bergen Pain & Rehab

Anna Lee, MD

Physical Medicine and Rehabilitation located in Cresskill, NJ
Sports injury is common with athletes of all kinds – professional, college, high school, and amateur. Dr. Anna Lee, of Bergen Pain & Rehab in Cresskill, New Jersey, has seen many sports injury patients benefit from the FDA-approved A-IMS® procedure, helping them to a full recovery.
201-567-0006
Sports Injury
Sports Injury
The seriousness of a sports injury may range from mild to severe with nagging, and sometimes debilitating, pain symptoms often the result. These resulting symptoms may have various effects on the athlete including anything from a noticeable decrease in performance to the impossibility to continue practicing the sport.
As long as the injury does not first require surgery, A-IMS can be considered a viable solution to these pain symptoms by providing effective and long-lasting relief from many painful conditions.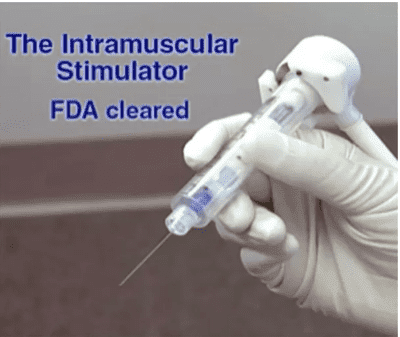 Musculoskeletal pain symptoms stem from muscle spasms that create the shortening of muscles. This results in pain and sensory symptoms due to the formation of muscle knots, or trigger points, that compress nerves and blood vessels.
A-IMS has proven effective for the treatment of a vast array of athletes' painful conditions.
A few common conditions that have been successfully treated are:
Hamstring Pain and Stiffness
Plantar Fasciitis Rotator Cuff (following surgery)
Herniated/Bulging Discs Sciatica Quadriceps Pain
Arm/Leg/Hand Weakness or Numbness Piriformis Syndrome Muscular Cramps
Dr. Anna Lee, of Bergen Pain & Rehab has witnessed how the A-IMS® procedure that she developed is able to:
Relieve debilitating pain
Relieve debilitating pain
Return the athlete to peak performance
Prolong the active career of an athlete
If you suffer from pain caused by a sports injury, schedule a consultation with Dr. Lee to explore her innovative and effective treatment approach.
Please call the office for an appointment.
Sports Injury Patients Testimonials
Sports injury may cause various pain symptoms. Refer to the following patient testimonials to find out the types of symptoms and their stories on recovery.
Lee Bouggess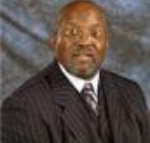 "Hi. I'm Lee Bouggess, retired NFL player and a graduate of the University Louisville. Having experienced major knee surgery and becoming acquainted with Anna and her husband Young Lee and having learned about Automated Intramuscular Stimulation or A-IMS, I felt it was necessary to experience the therapeutic procedure for myself.
Following my term as an athlete, I developed spinal stenosis, which caused constant low back pain with numbness and tingling sensation running down my right leg into the sole of my right foot. The pain prevented me from walking and if I continued to walk, I may fall down to the floor or ground due to the severe numbness in my right leg. So, I overcame the fear of the treatment and decided to give the procedure a try.
The day following the treatment, I walked two miles and in my astonishment; where I would have had to stoop down to stretch my sacroiliac joint more than a dozen times to continue to walk prior to the procedure. I didn't have to stoop not one time. My low back pain is also considerably better. The experience was like a miracle. This treatment would be extremely beneficial to all professional athletes, who are disabled and don't require surgery and those athletes returning to the game subsequent to major surgery. The A-IMS treatment would enable the pro athlete's return to the game sooner than expected and maintain a high level of performance. All athletes can benefit significantly with the assistance of the A-IMS treatment."
Sukhjit Singh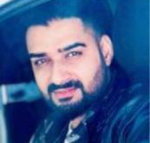 I had been suffering from chronic low back pain, groin injuries for at least 5 years. I love to play sports, however, constant pain in my back and constant fear of reinjuring my groin muscles hindered me from giving my 100%. I've tried all the pain medications, physical therapy, and chiropractic adjustments to get rid of the pain, to no avail. It will give me temporary relief then it comes back after several days/weeks.
Recently, I've noticed that the pain and stiffness (esp the stiffness) were getting worse and I started to stress about it unconsciously. A friend of mine noticed it and that's when a co-worker mentioned about dry needling. A friend suggested to contact Dr. Lee to try it out. After suffering for so many years, I thought, there's no harm in trying. After my first treatment session with Dr. Lee, 75% of my pain and stiffness were gone. It only took 2 treatment sessions to cure my chronic low back and groin pain. I went for 3 more treatment sessions for my neck, upper back and calves. Thanks to Dr Lee, now I FEEL LIKE A NEW MAN!
Sang Man Choi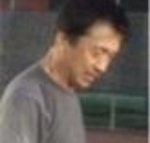 I am an avid tennis player. About 5 months ago I fell down hard while playing tennis and found that I had swelling and slight redness in the right groin and I had difficulty moving the right leg mainly due to the groin pain. The swelling and redness subsided in the right groin but I was left with very limited capacity to spread the leg mainly the right one. The pain was only mild as long as I was not moving but pain in the right groin area increased with any kind of movement. I barely could work but unable to play tennis at all for over 3 months. I tried treatments such as acupuncture and chiropractic treatment and was under the care of a pain specialist with no relief at all. After receiving my first A-IMS treatment, I was able to spread the right leg. After the 2nd treatment I felt I could run because spreading the right leg side to side was possible and I did not experience any pain. Therefore I tried playing tennis carefully. I had a slip and a fall while playing tennis again due to the slightly ice covered area but was able to recover readily. I continued to play tennis with no difficulty. Dr. Lee treated me the 3rd time and discharged me from her service telling me that I could return to her in case I have any problem in the future. That was about 7 months ago January. I continue to have no problem at all and I enjoy playing tennis several times a week thanks to Dr. Lee's treatment. All of these experiences were too good to believe to me and something that I could never even imagined that was possible. Undoubtedly Dr. Lee gave me a new life with no restrictions in my life and I can't thank her enough for letting me enjoy active life again including tennis. Dr. Lee's treatment was like a miracle to me.
John Weiss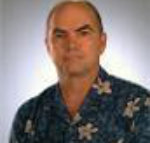 "Dr. Lee's first A-IMS treatment successfully relieved my pain that I had lived with for 23 years. In 1983, I was involved in a baseball accident that left me with three herniated disks in my neck, for years I tried every type of treatment available to me including chiropractic, acupuncture, massage therapy, disk fusion surgery and pain medication. The disk fusion was between C5 and C6, one year after surgery and physical therapy the pressure due to the rigid fusion further aggravated the disks C4-5 and C6-7. At the time of my first treatment I was taking Ultram ER and Vicodin everyday for pain, after the second treatment I was able to eliminate all pain medication. Once the cycle of pain was broken, I steadily improved."