Bergen Pain & Rehab

Anna Lee, MD

Physical Medicine and Rehabilitation located in Cresskill, NJ
Back pain can be a nagging annoyance or a debilitating medical condition. For many men and women who turn to Dr. Anna Lee at Bergen Pain & Rehab in Cresskill, New Jersey, finding relief from chronic or severe back pain is a top priority. A pioneer in the field of pain treatment, Dr. Lee has helped so many people to recover from back pain as evidenced by her patients' testimonials. If you suffer from back pain and would like to know what A-IMS® can do to solve the problem, schedule an appointment today by calling the office.
201-567-0006
Back Pain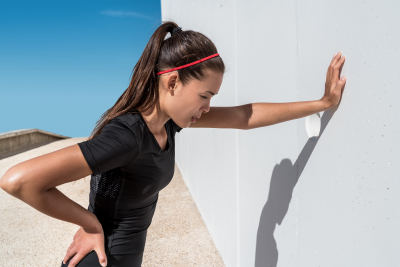 What are the signs and symptoms of back pain?
Back pain symptoms include muscle ache, pain that worsens with movement like bending, lifting, walking, sitting or standing. Sometimes the pain may radiate down to the leg. The pain may improve upon lying or reclining.
What are the causes of back pain?
Some types of back pain come and go, while others remain relatively constant throughout each day.
Accidents and bad ergonomics can contribute to back pain, including:
Improper lifting techniques
Muscle tension
Over-extending muscles from accidents such as slip and fall or auto accidents
Remaining in the same position for many hours at a time
Sleeping on a mattress that lacks the proper support
Poor posture
These are some structural issues that can cause back pain:
Sciatica
Bulging disc
Spinal stenosis
Arthritis
Ruptured disc
The curvature of the spine
Osteoporosis
Kidney issues
Even certain medical conditions can lead to back pain, such as:
Spine cancer
Infections
Sleep disorders
Shingles
As you can see, there are a multitude of things that can cause back pain, which is why it's so important to seek a professional opinion if your pain lingers for more than a couple of days.
When is back pain a sign of something serious?
Back pain can really put a damper on your daily routines, but when your pain is accompanied by certain other symptoms you should seek medical care as quickly as possible. These additional symptoms include:
Weakness
Numbness
Fever
Unexplained weight loss
Seeking medical care is also important if your pain is severe and occurs as a result of a traumatic injury.
What happens during A-IMS® treatment for back pain?
Dr. Lee treats back pain when it is caused by muscle spasms caused by nerve-muscles interactions, which is common for the majority of back pain patients. For upper and mid back pain, the primary muscles treated are rhomboids, levator scapulae that have attachments to the back. Other muscles such aNumbness
s latissimus dorsi, lower trapezius and lumbosacral spinal muscles are also treated if needed. For the lower back, lumbosacral paraspinal, gluteus maximus, gluteus medius muscles are treated. Other muscles such as latissimus dorsi, quadratus lumborum, and gluteus minimus are also treated if needed. These muscles are stimulated with a needle to obtain local twitch responses LTRs (see Fast Relief – LTR Section of this website for the explanation) that will bring predictable, fast relief of the back pain. If you're ready to try a new approach to treating back pain, schedule an appointment with Dr. Lee at your earliest convenience.
Back Pain Testimonials
Scott Reber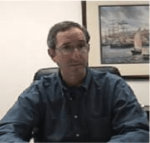 "I had gone to previous doctors and chiropractors, and I was still in a great amount of back pain. I had back pain for seven or eight years, and I had no or very limited success in eliminating the pain. I have a herniated disc. I was feeling horrible, and I had two epidural treatments with no relief." "After I received Dr. Lee's A-IMS treatment, after the very first treatment…I wasn't in the type of pain I had been feeling previously." (Regarding narcotics for his back pain): "They don't seem to work, and you can't function when you take them." "I'd recommend A-IMS to anyone listening to me."
Terri Smith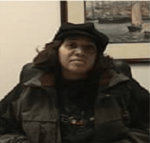 "Because of a car accident seven years ago, I experienced chronic back pain. I ended up taking narcotics for pain relief, which pretty much left me unable to function. I was constantly drowsy because I had to take so much medication to get any relief." "Since I received A-IMS treatments from Dr. Lee, I have been able to slowly get some of my life back. The treatment helped; simple as that." "The treatments have made me less dependent on using pain medication. I really don't know what I would have done if I hadn't found Dr. Lee."
Martina Randazzo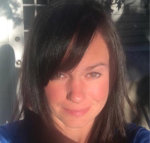 "I have been suffering from severe back pain for years now. It was pretty much constant and I had resigned myself to having to deal with it for the rest of my life until my boyfriend introduced me to Dr. Lee. I was very skeptical, but I figured I had nothing to lose so I scheduled an appointment and I'm so glad that I did. In one treatment, Dr. Lee was able to get rid of my pain and completely changed my life."
"I have had no back pain since I healed. It's actually quite amazing. I had severe SI joint pain as well as arthritis pain and it's gone!"
Dr. Donald Underwood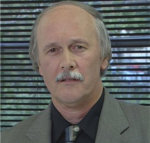 "I used to do a lot of physical work that was not good for your low back. I developed herniated discs and underwent two low back surgeries. Second one being in 1994. I had severe back spasm literally bringing me on the floor… literally unable to walk straight for two weeks. I was very depressed when I saw Dr. Lee. My relief from the A-IMS treatment was immediate. I eventually needed treatment every eight weeks and I was able to play ice hockey and ski with no limitations. Dr. Lee has given me my life back."
Sukhjit Singh
Occupational Therapist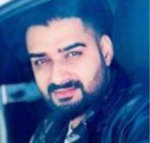 I had been suffering from chronic low back pain, groin injuries for at least 5 years. I love to play sports, however, constant pain in my back and constant fear of reinjuring my groin muscles hindered me from giving my 100%. I've tried all the pain medications, physical therapy, and chiropractic adjustments to get rid of the pain, to no avail. It will give me temporary relief then it comes back after several days/weeks.
Recently, I've noticed that the pain and stiffness (esp the stiffness) were getting worse and I started to stress about it unconsciously. A friend of mine noticed it and that's when a co-worker mentioned about dry needling. A friend suggested to contact Dr. Lee to try it out. After suffering for so many years, I thought, there's no harm in trying. After my first treatment session with Dr. Lee, 75% of my pain and stiffness were gone. It only took 2 treatment sessions to cure my chronic low back and groin pain. I went for 3 more treatment sessions for my neck, upper back and calves. Thanks to Dr Lee, now I FEEL LIKE A NEW MAN!